This article is designed for: User Type: Admins or Managers Device: Web Browser (Computer)
To see who is on leave during the period you are rostering, you can do so direct from the roster screen.
1. Click on the Roster tab at the top of your ClubsHR screen.
2. Select a Week, then Select a Site.
3. You will see a red alert showing how many staff are on leave during that period. This can be clicked on to view the details of the staff on leave.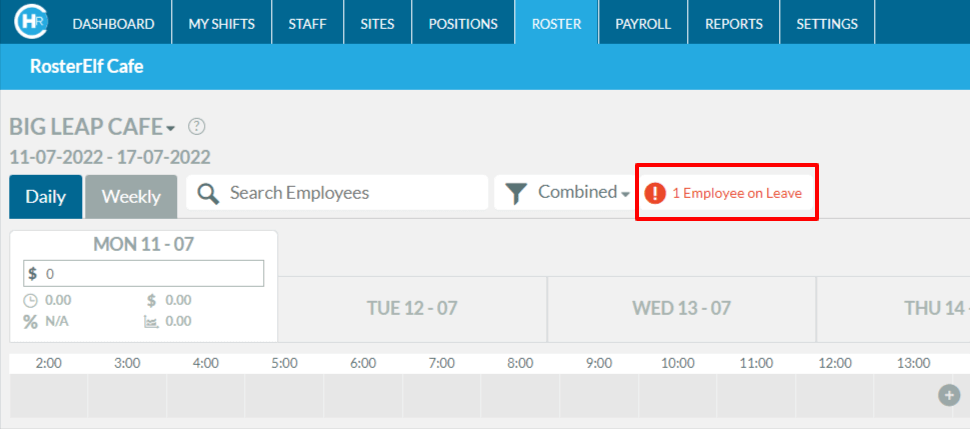 4. You will also be notified when adding a shift to a roster as staff that are unavailable for a shift will appear red. When you hover over the little alert icon, the reason is displayed.
In the below instance, the staff member is on leave.