This article is designed for: User Type: Admins & Payroll Managers Device: Web Browser (Computer)
To set up Allowances for staff, you first need to create the allowances in the Pay Templates and then assign them to the staff members that receive them.
Creating Allowances
1. Click on the Settings tab, then select Payroll.
2. Click on one of your existing Pay Templates to open it.
3. Select the Allowances tab to see a list of allowances available. If the allowance you are trying to add is unavailable, please contact our team to add the allowance.
4. Xero customers can click on a drop-down to select the specific Pay Item set up in Xero for the allowance. For other payroll platforms, please copy the exact wording of your allowance from your payroll platform and paste the wording into the allowance in ClubsHR.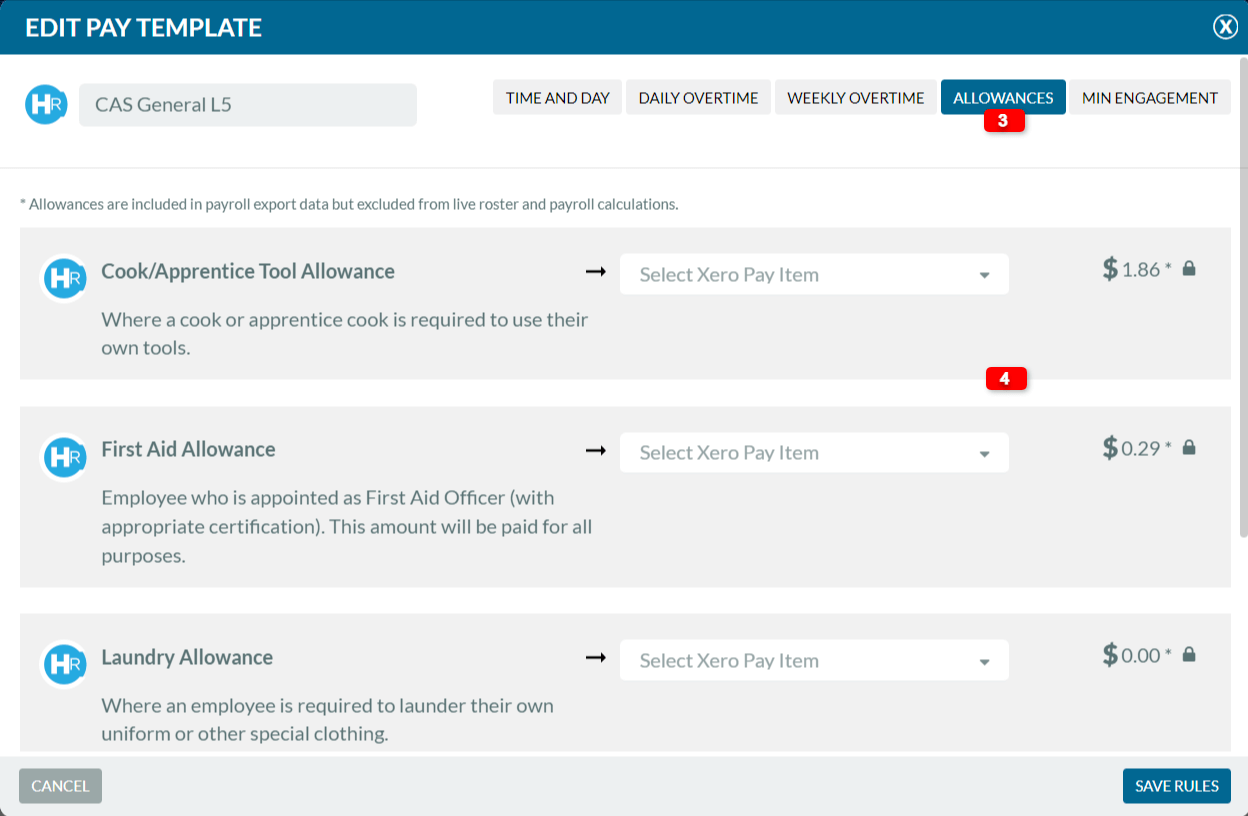 Assigning Allowances to Staff
1. Click on the Staff tab. Then select the staff member.
2. Click the Payroll tab, then Customise next to each assigned pay template.
3. Click the Allowances tab and tick the allowances required.
4. Click Update to save.
5. Repeat the process for any other pay templates assigned to the staff member if the allowances are applicable.