This article is designed for: User Type: Admins or Site Managers Device: Smartphone
Alt: Viewing Roster Trends from a Browser
Once you log in to the ClubsHR smartphone app for iOS or Android, the first section in the Dashboard menu is Trends. The Trends section of the app shows a simple graph with data on rostered hours, average pay rate and labour cost over the last six weeks. The core aim is to help managers get a helicopter view of labour-related costs to tweak and adjust weekly to stay within budget.
To switch between the views, tap on the heading of the graph (e.g. Rostered Hours Per Week)
Rostered Hours Per Week
This view displays an overview of the total hours rostered across all sites over the last six weeks. The blue bar indicates the current week, so you know exacting how things are tracking.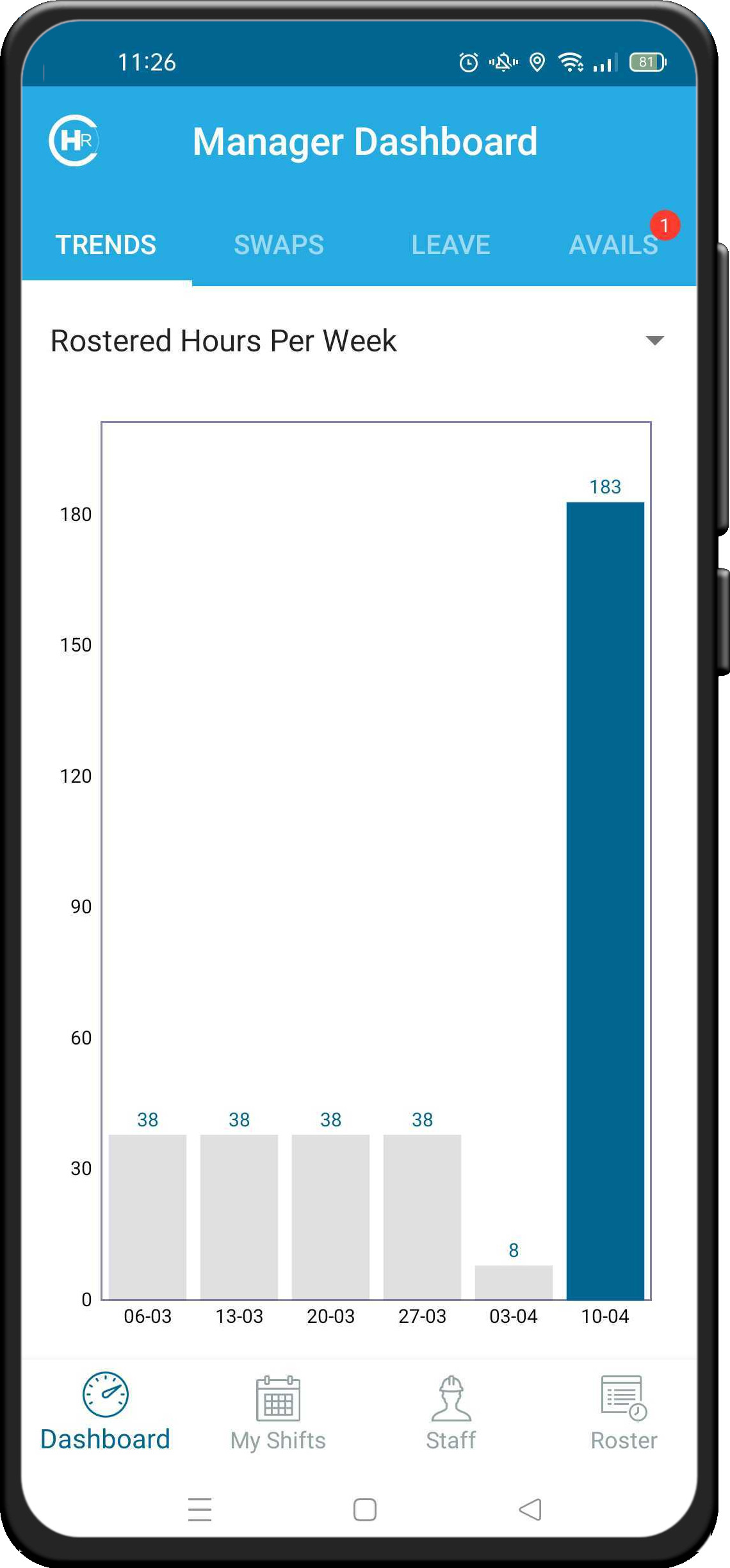 Average Pay-Rate Per Week
This view gives managers a snapshot of the average hourly cost of employees over the weekly roster across all sites. If you notice that your average pay rate is climbing, it could be an excellent time to hire more junior employees or carefully review future rosters to ensure the right mix of staff is rostered on to work.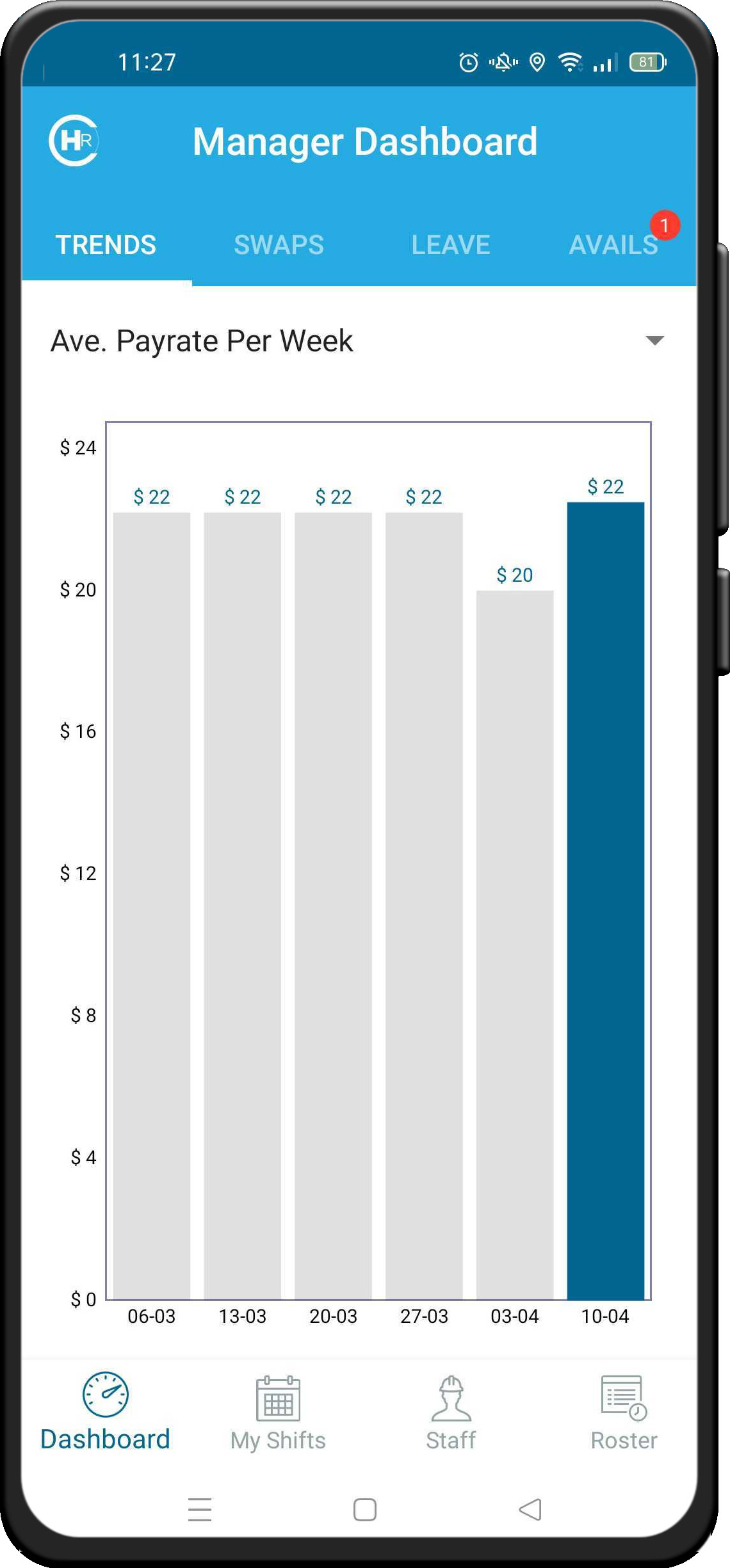 Estimate Labour Cost Per Week
This view displays an Estimated Labour Cost per Week graph over the last six weeks. This statistic is based on pay rate and award interpretation data added to your ClubsHR account, so the more accurate your pay rate information is, the more powerful and valuable this view will be.