This article is designed for: User Type: Admins Access: Web Browser
ClubsHR allows customers to invite an Accountant/BookKeeper/Advisor to their account for free. This enables customers to have someone that knows their staff wages and business requirements help set up and manage their account ongoing without the added cost for the user.
To add an Accountant/BookKeeper/Advisor to your account:
1. Click on your avatar in the top right corner of ClubsHR and select My Accountant from the drop-down.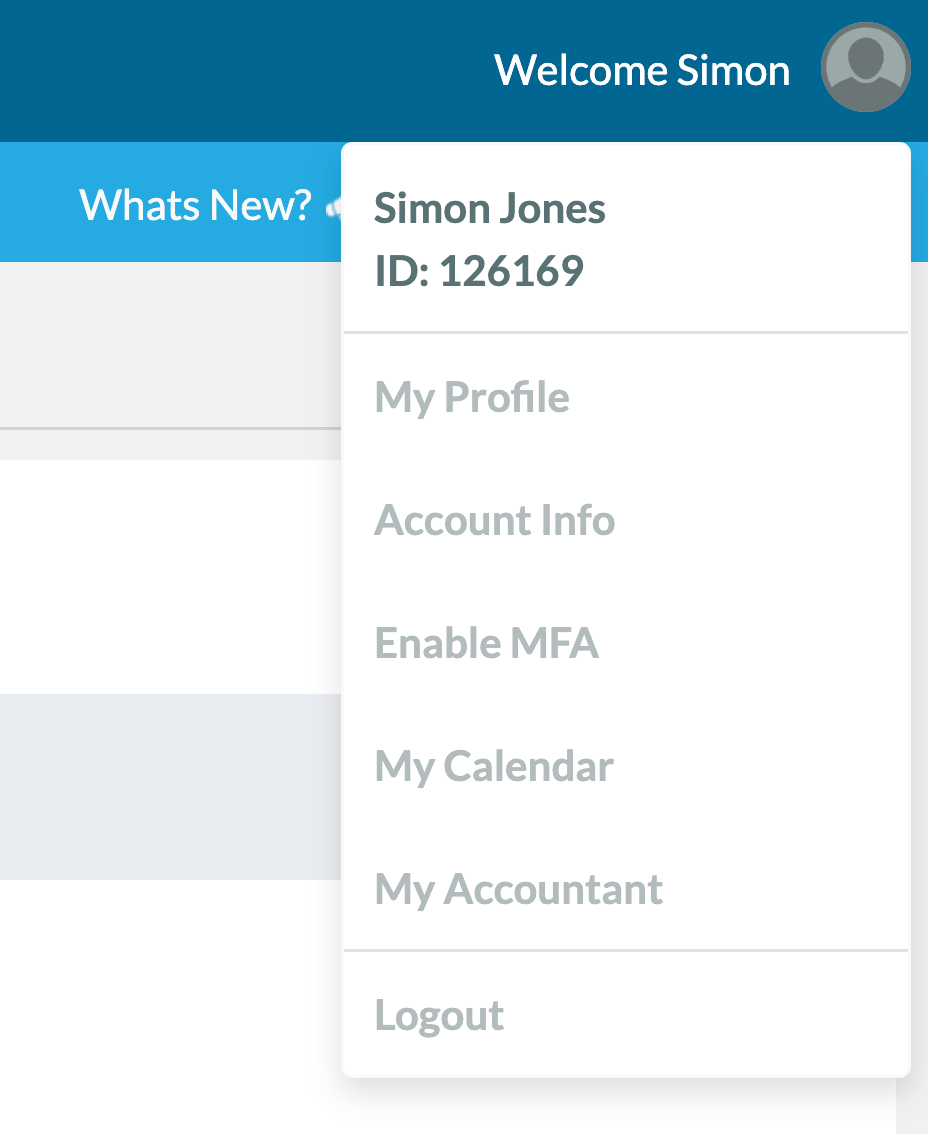 2. Fill in their details and click Save.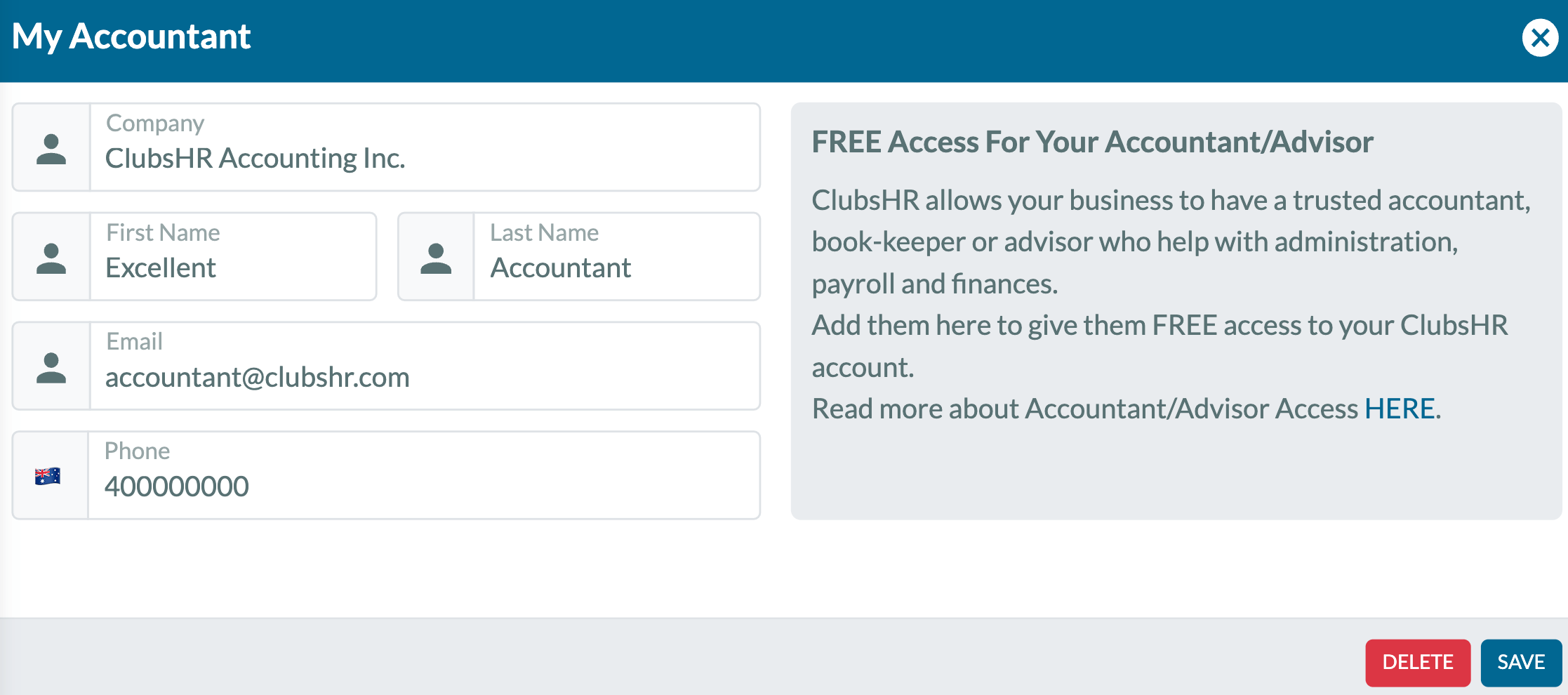 3. They will now have full access to your account as an administrator to help manage your payroll compliance.
How is Accountant/BookKeeper/Advisor Access different?
Accountants have the same access as an Admin without the ability to be a staff member. For instance, an Accountant can't be rostered or request leave etc.
Here are the main exceptions:
Accountants are FREE users and do not count towards your Staff that you are invoiced for

Accountants cannot be added to the Roster

Accountants are not visible in the Staff tab

Accountants cannot request leave or change their Availability

Accountants cannot be assigned to Sites and Positions

Accountants won't get any shift requests (Shift Swaps or Open Shifts)

Accountants cannot change their permission level