This article is designed for: User Type: Admins or Managers Device: Web Browser
This article covers how to use Multi-Factor Authentication (MFA). To set up MFA, please go to Setting up Multi-Factor Authentication.
Logging in with MFA enabled
1. To log into ClubsHR with MFA enabled, you will receive an SMS on your registered mobile number. Add the code from your mobile into the field and click Verify Code.
2. If you don't receive the code, click Resend SMS or Send Code By Email Instead.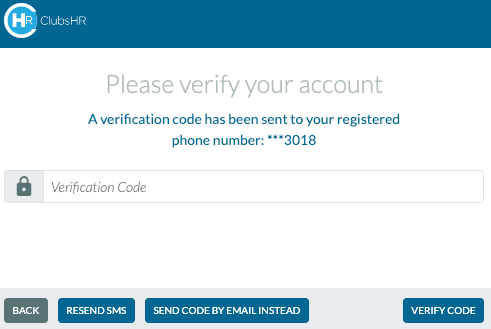 3. If you didn't receive the code by SMS and have now gained access to your account via the Email Code. We strongly recommend you update your mobile number.
4. If you still have not gained access to your account, please contact a manager or admin in your business to help update your account details.