This article is designed for: User Type: All Users - Employees, Admins and Managers Device: Smartphone
For the ClubsHR Time Clock tablet app, click here

Please note there is currently no clock-in functionality from the web app.
1. Find your shift by tapping My Shifts on the bottom of your screen.
2. If you have a shift today, you can view the shift information on the Today tab, including site, position and start and finish time of your shift.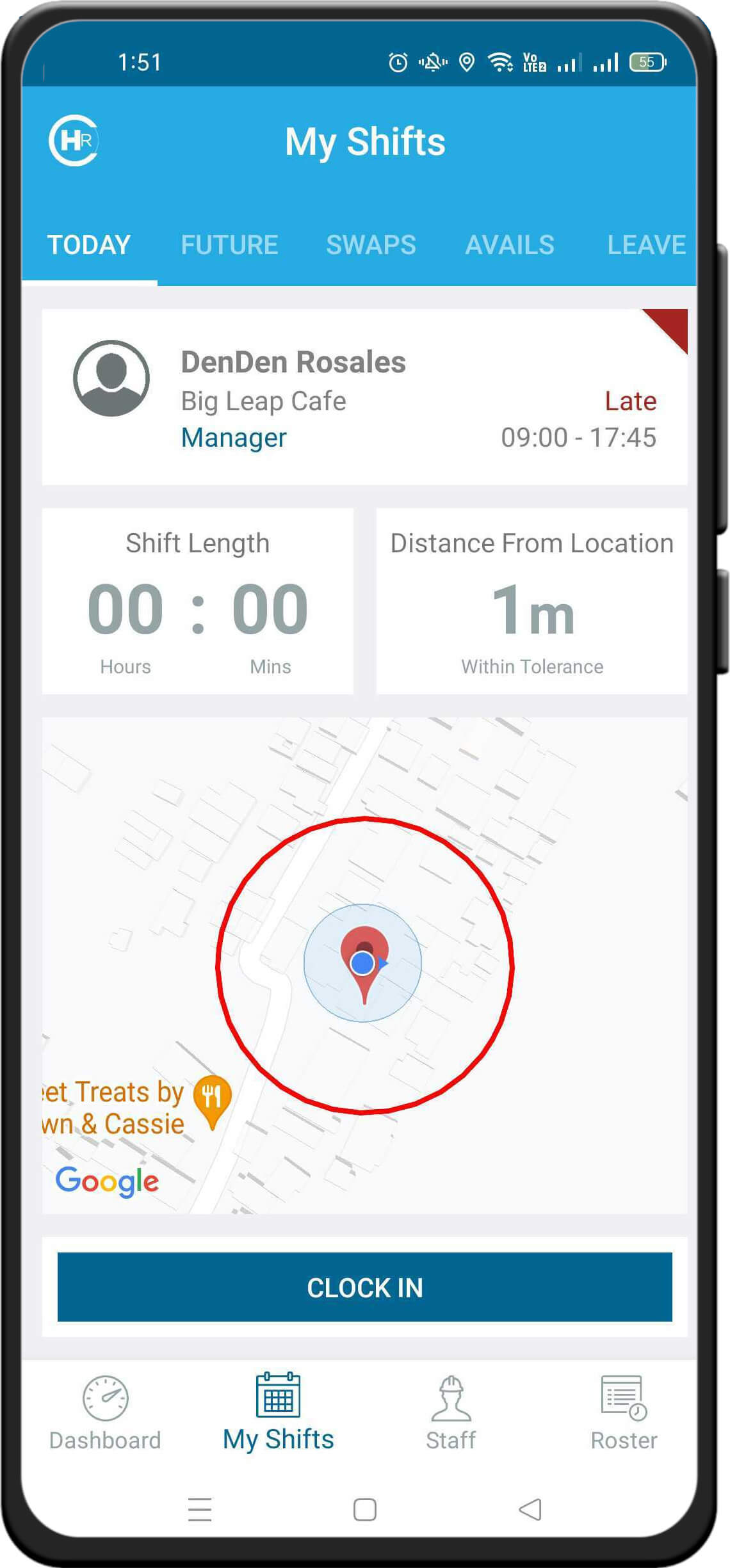 3. Tap Clock In to start your shift. NOTE: You cannot clock in if your GPS location is outside the tolerance set.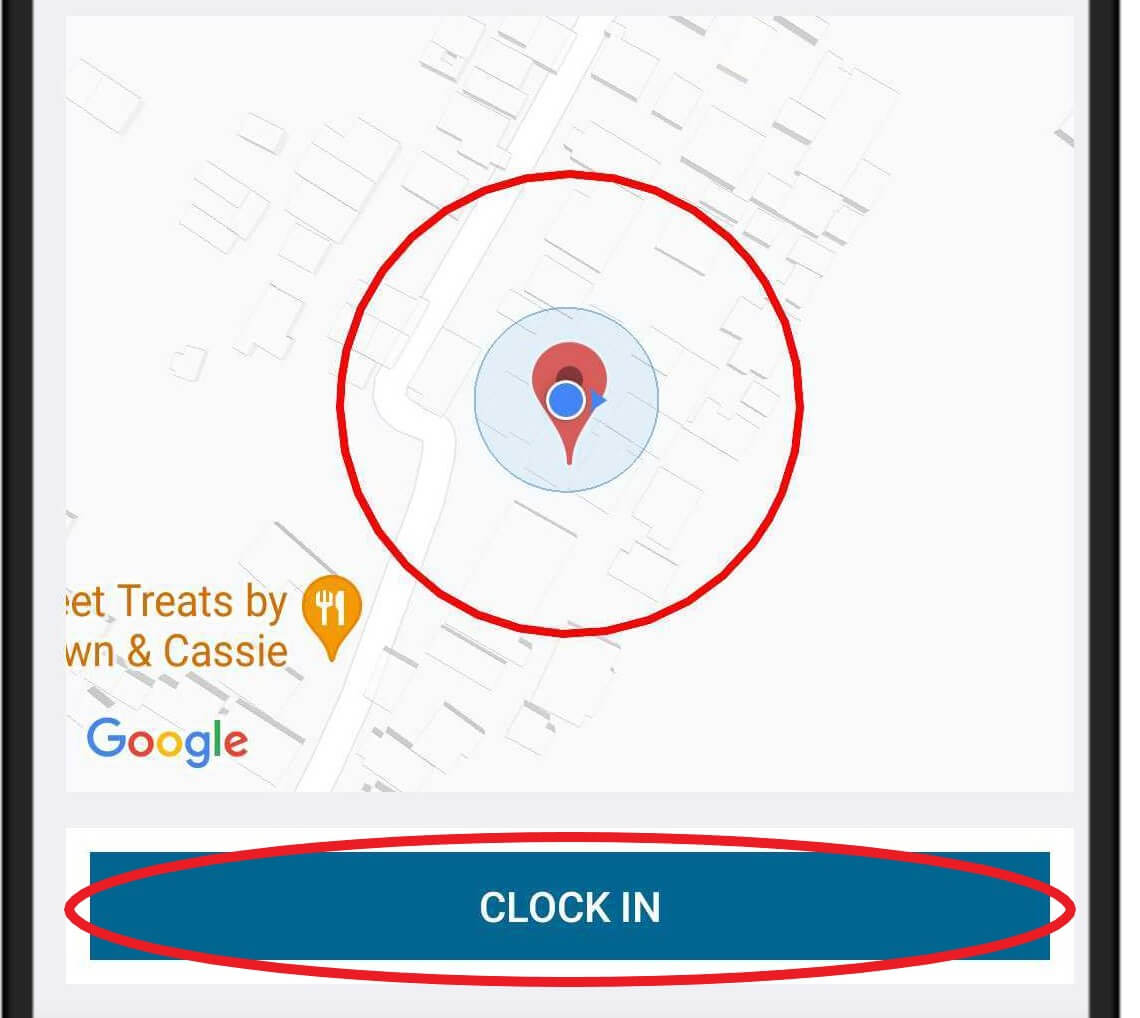 4. If you're late for a shift (outside the time tolerance set), you will be prompted to leave a comment that will be recorded and reviewed when managers are processing payroll.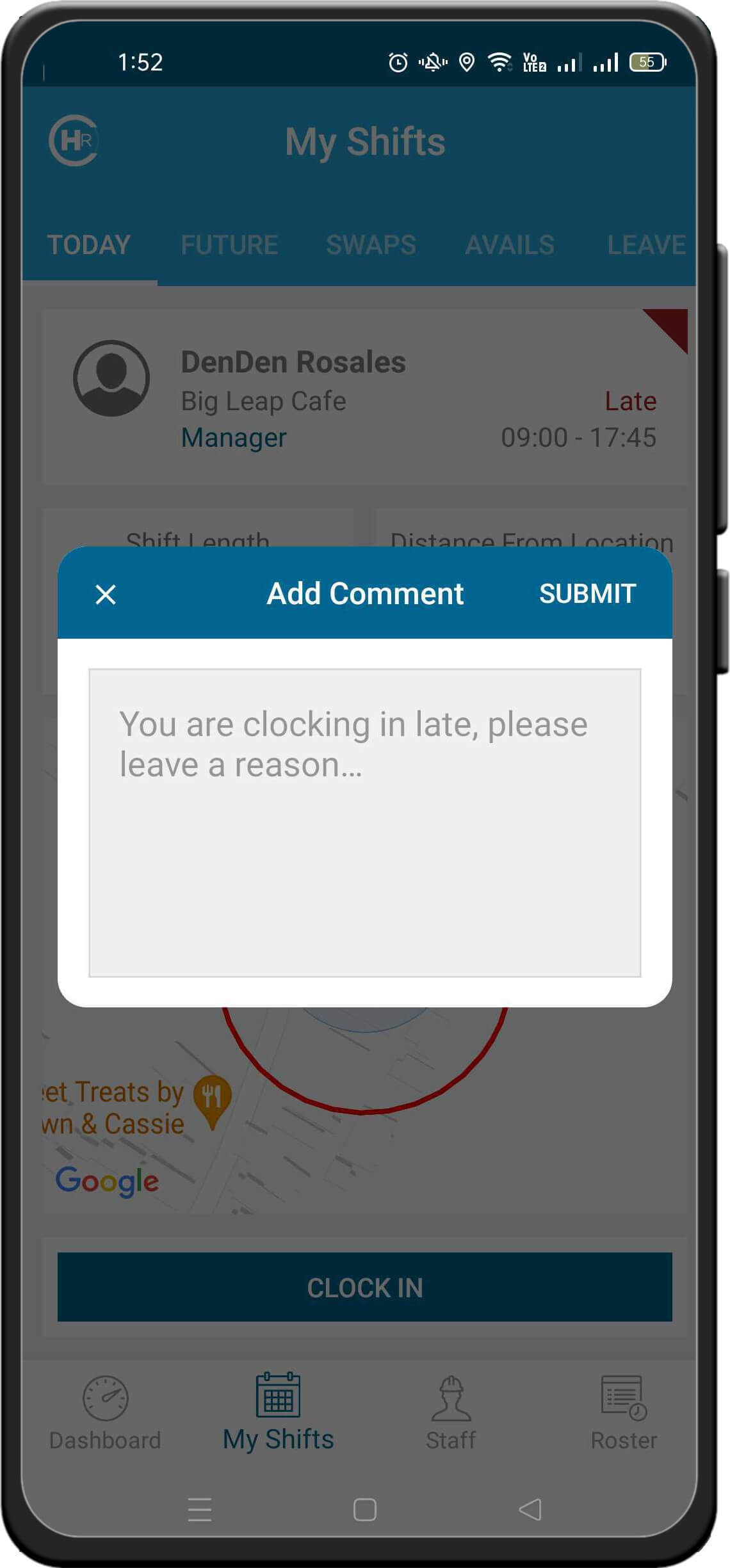 5. You may be prompted to take a selfie as part of the process. If this is turned on, the photo is recorded for payroll.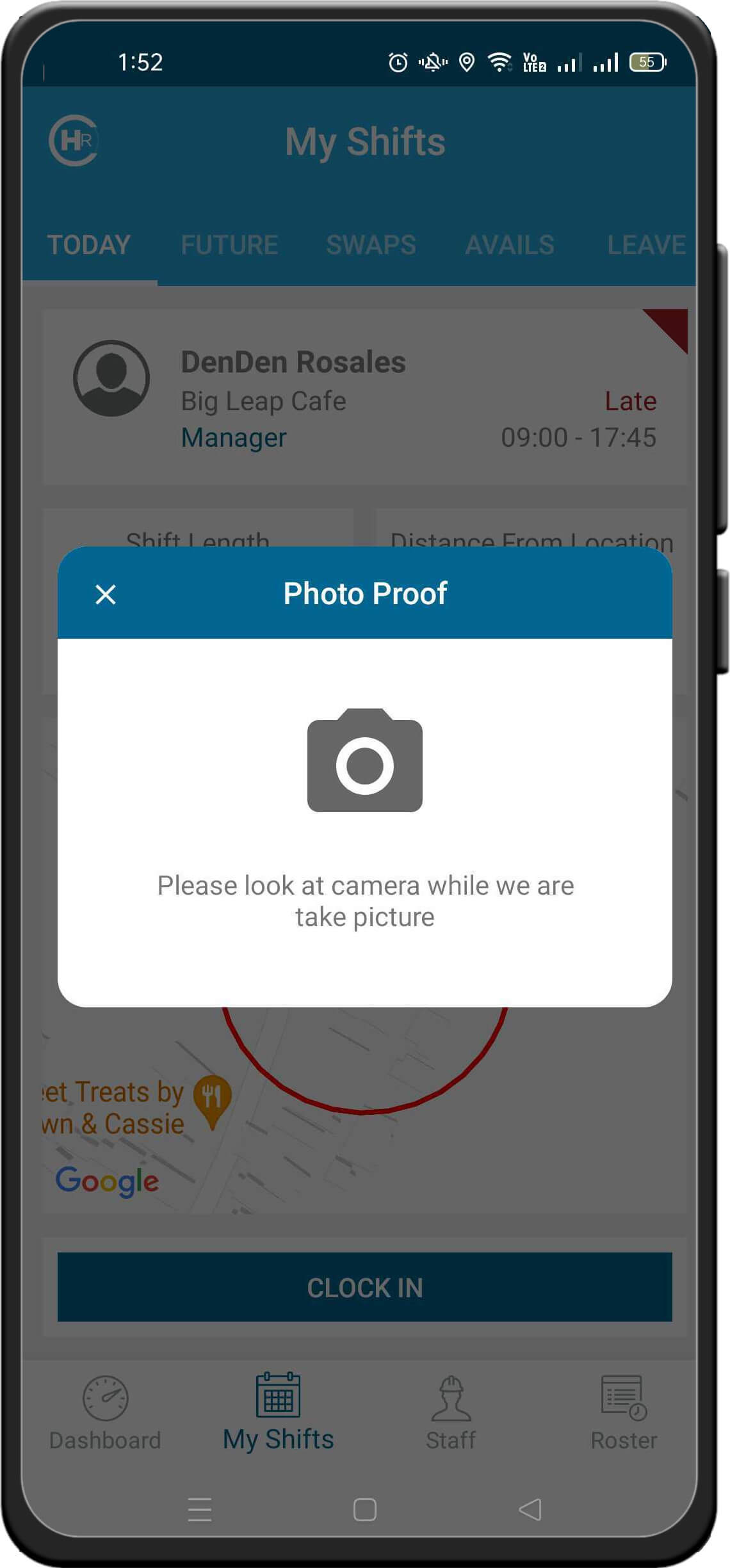 6. You have successfully clocked in for your shift when a confirmation window similar to below is displayed.