This article is designed for: User Type: Admins & Payroll Managers Access: Web Browser
This article covers how to process payrolls to CSV file format from ClubsHR so you can import them into non-natively support payroll management systems.
1. Select the Payroll tab on the top menu of your ClubsHR account.
2. Then, Select a Week and Select a Site.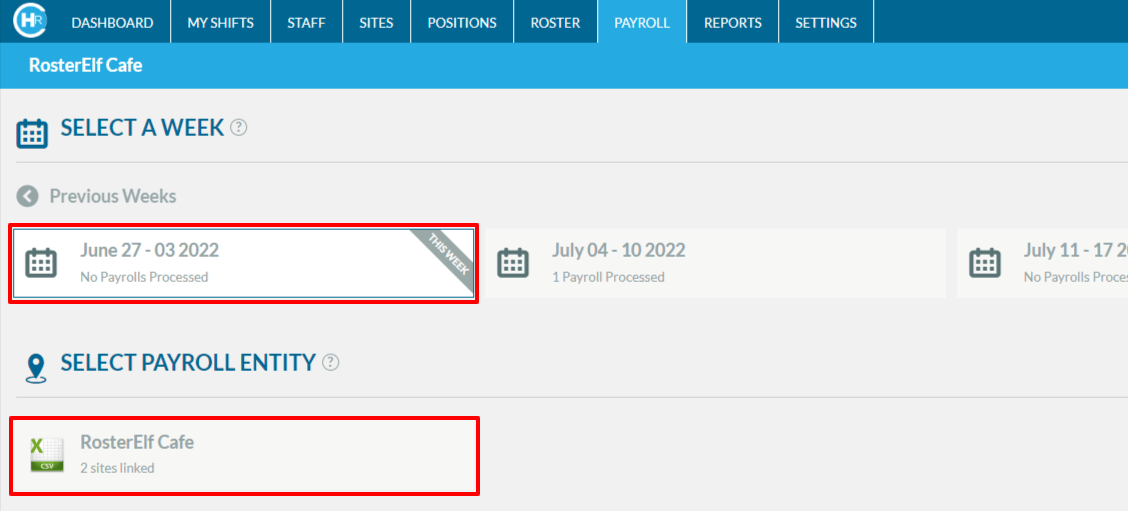 This view shows several columns per day for every shift, including:
Rostered Times
Clock-in-out Times
Auto Rounded Times
Custom
3. For each shift, you must select one option. If you want a custom time for payroll different from the Rostered and Clock-in-Out Times, you can type in the fields in the Custom column.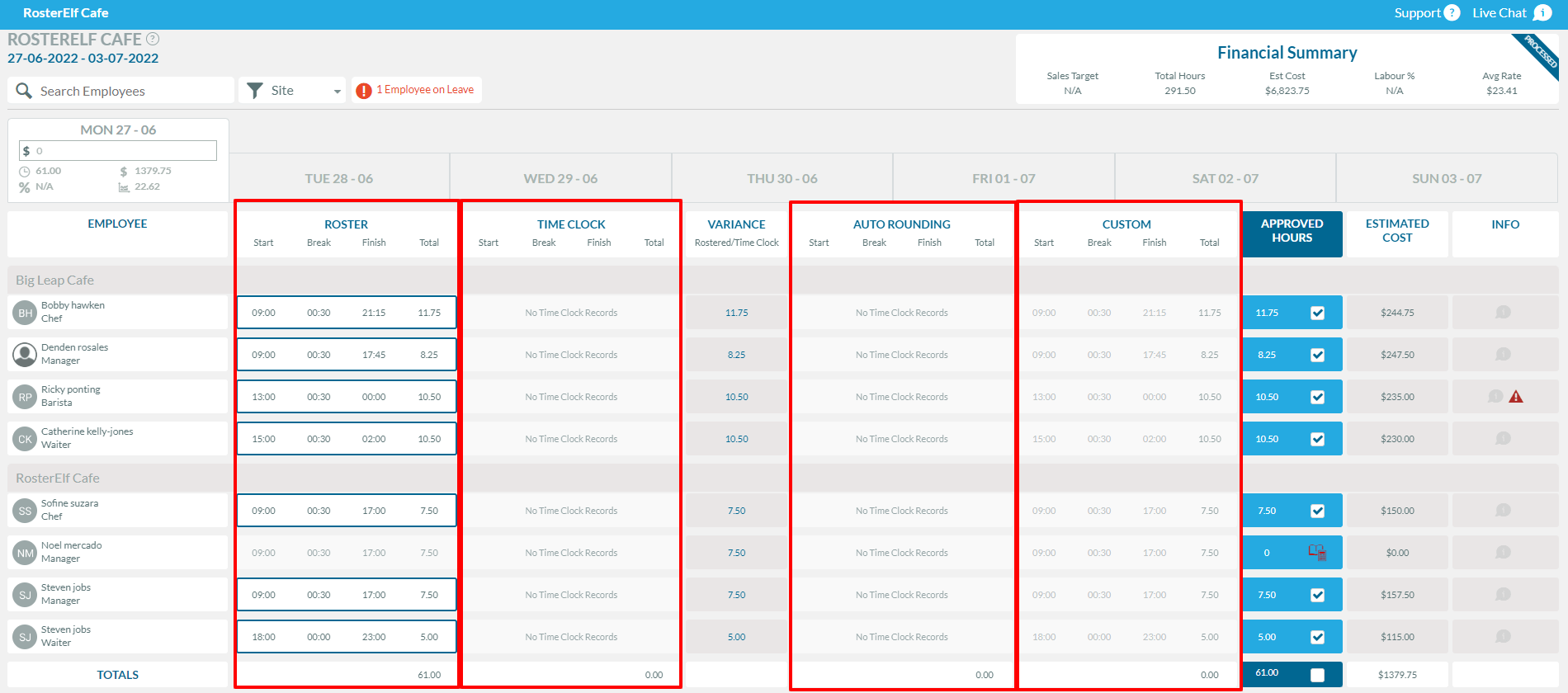 You will notice the Approved Times and Estimated Cost columns as you select. The Financial Summary table will automatically calculate statistics, including labour cost, percentage, average pay rate and total hours. If you are a sales-based business, you can enter your ACTUAL sales results and know live what your labour percentage to sales is per day and for the week.
4. To enter sales targets, click on a day of the week and type into the $ field. Then repeat this for each day, adding your target for that day.

5. At the end of each row, you can view more information by clicking on the 'i' icon on the shift.

6. If you have any shifts that were not rostered, you can add them manually to payroll by clicking the Add Shift button.

7. If you do not wish for some employees to be included in the exported payroll file, you can untick their records.

8. If any staff have leave that needs to be included in payroll, you will see an alert saying how many staff are on leave during the payroll cycle. Click on this alert to process the leave.

9. A popup will show the list of staff that have leave in the period. To approve the leave, you tick the staff member's leave, enter the number of hours to be processed and type in the name of the leave, then click Save.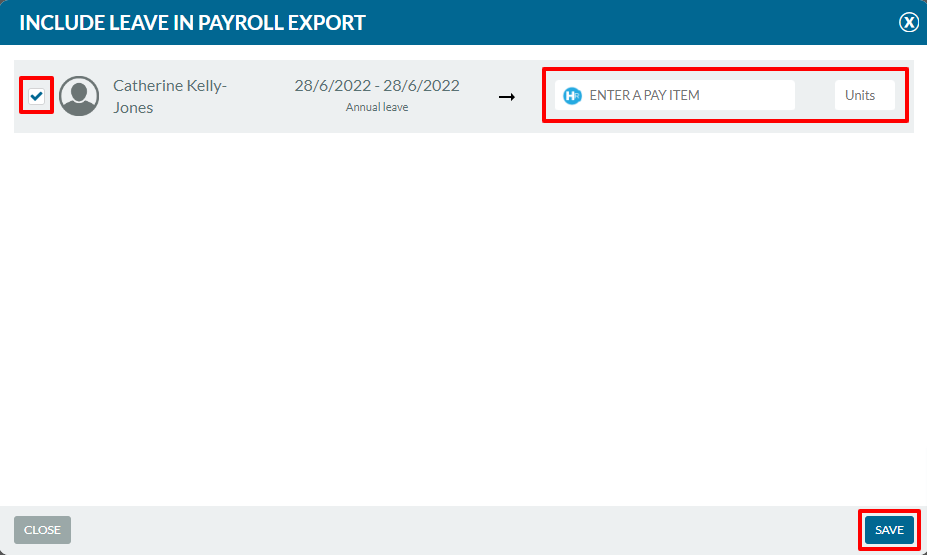 10. If you need to come back to finish payroll later, you can click Save at any point. Once your reviews have been done and you are happy with the hours to be processed, click Process to proceed.
11. A new window will appear with summary information. To confirm, select Process Payroll.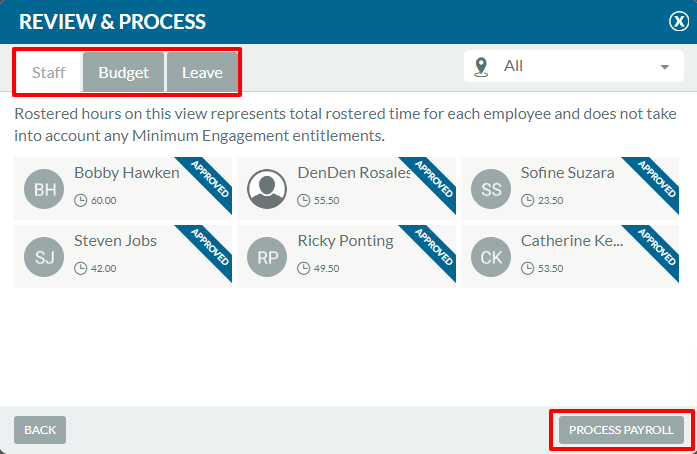 12. On the Payroll Processed popup, click Download File, and your ClubsHR CSV will download.