This article is designed for: User Type: Admins or Managers Device: Web Browser
1. Click on the Sites tab
2. Click the Plus (+) button to create a new site. Alternatively, click on an existing site from the sites in your account.

Info Tab
3. Name the site and complete other details on the Info tab. The Info tab contains necessary settings like Country and State, which assigns the Public Holidays and Timezone, which controls the rosters and time and attendance.
4. You can add staff that work at the site by clicking the Staff Working in This Site (+), selecting the staff and clicking Update.
5. Click Save / Update in the bottom right corner of the popup window.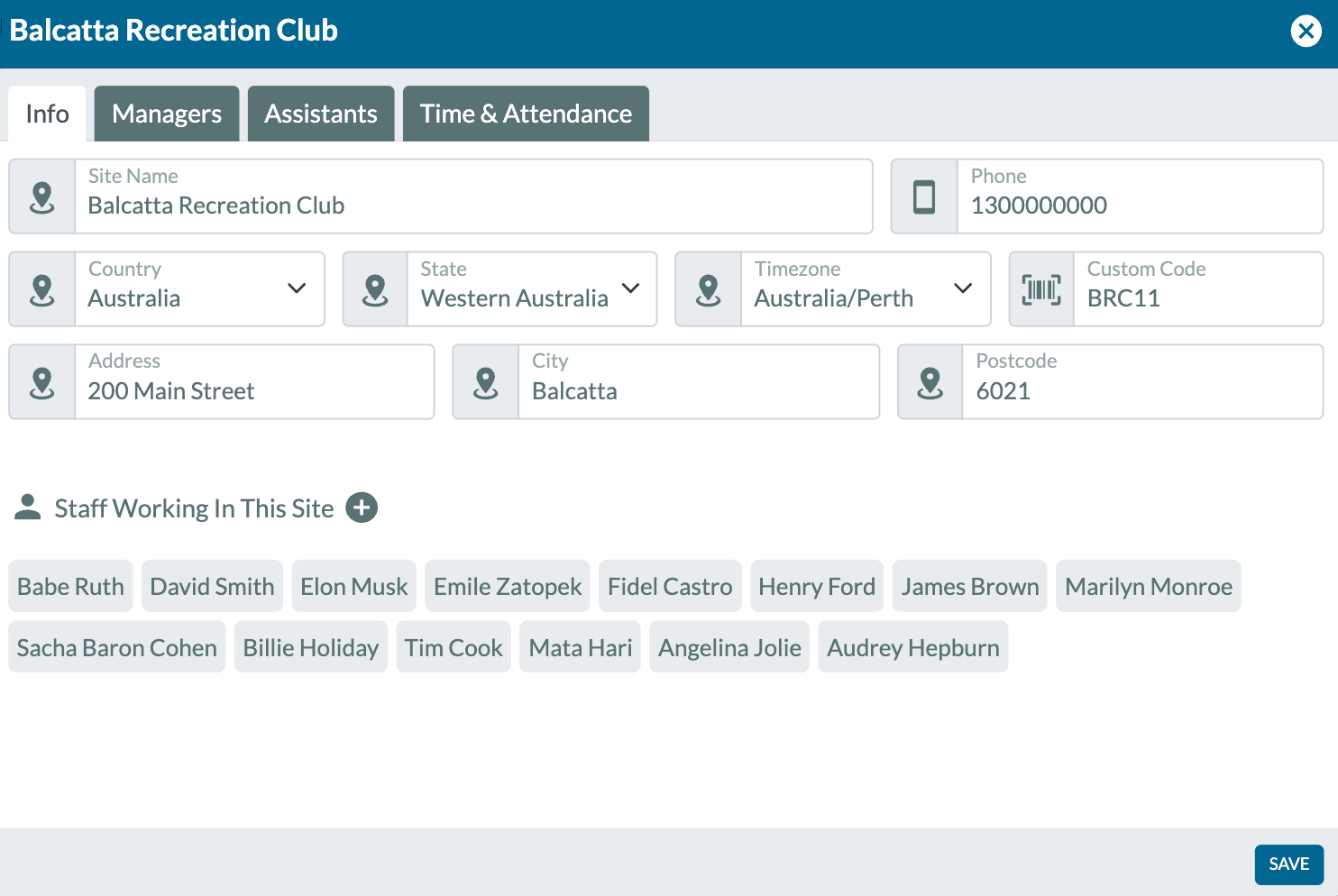 Managers / Assistants Tabs
For each site, you can assign Managers and Assistants. These employees will have access to the roster and approve changes for just that site. To learn more about the differences in permissions and to manage staff permissions, before you assign someone to a Manager or an Assistant, please head to An Overview and how to Manage Staff Permissions.
Time & Attendance
Time & Attendance settings are required if you plan to have staff clock in and out of their shifts and are split into account-wide settings and site-specific settings. To read about Time & Attendance, head to An Overview of Time & Attendance Settings.