This article is designed for: User Type: Admins or Managers Device: Web Browser (Computer)
1. Click on the Sites tab
2. Click the Plus (+) button to create a new site. Alternatively, click on an existing site from the sites in your account.

Info Tab
3. Give the site a name and fill out other details on the Info tab.
4. You can add staff that work at the site by clicking the Staff Working in This Site (+), selecting the staff and clicking Update.
5. Click Save / Update in the bottom right corner of the popup window.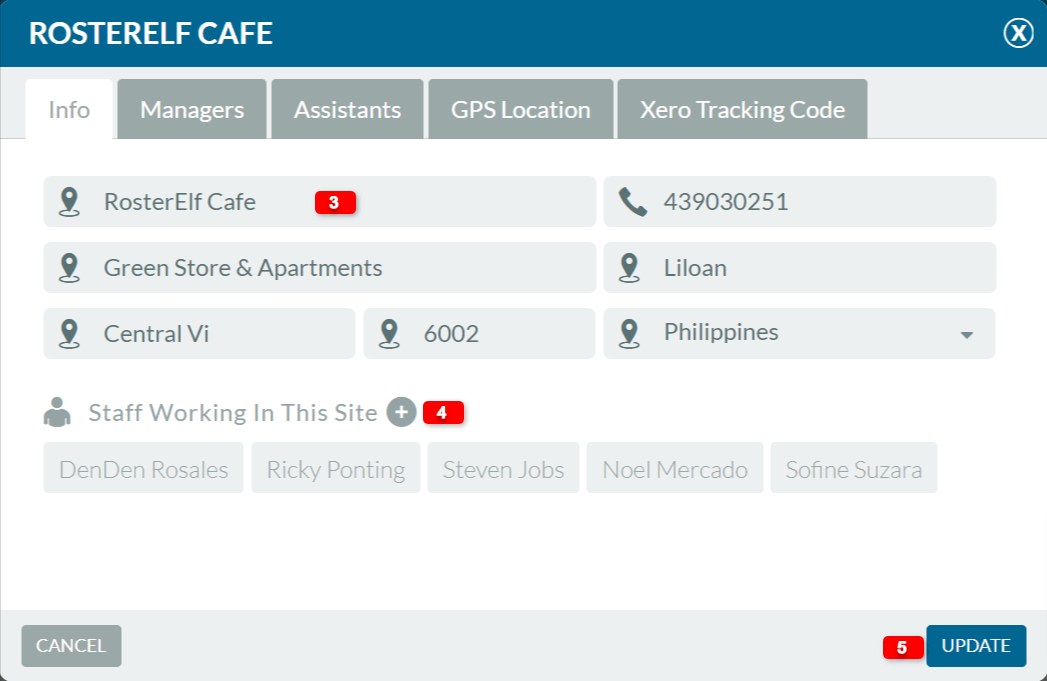 Managers / Assistants Tabs
For each site, you can assign Managers. These employees will have access, via their ClubsHR login, to the roster and approve changes for just that site.
Understanding the differences in permissions is essential before you assign someone to a Manager or an Assistant.
1. To assign managers, click on the Managers tab along the top of the site window and click the plus button to select staff.
2. You are also able to add assistant managers. Click on the Assistants tab and repeat the process of assigning staff.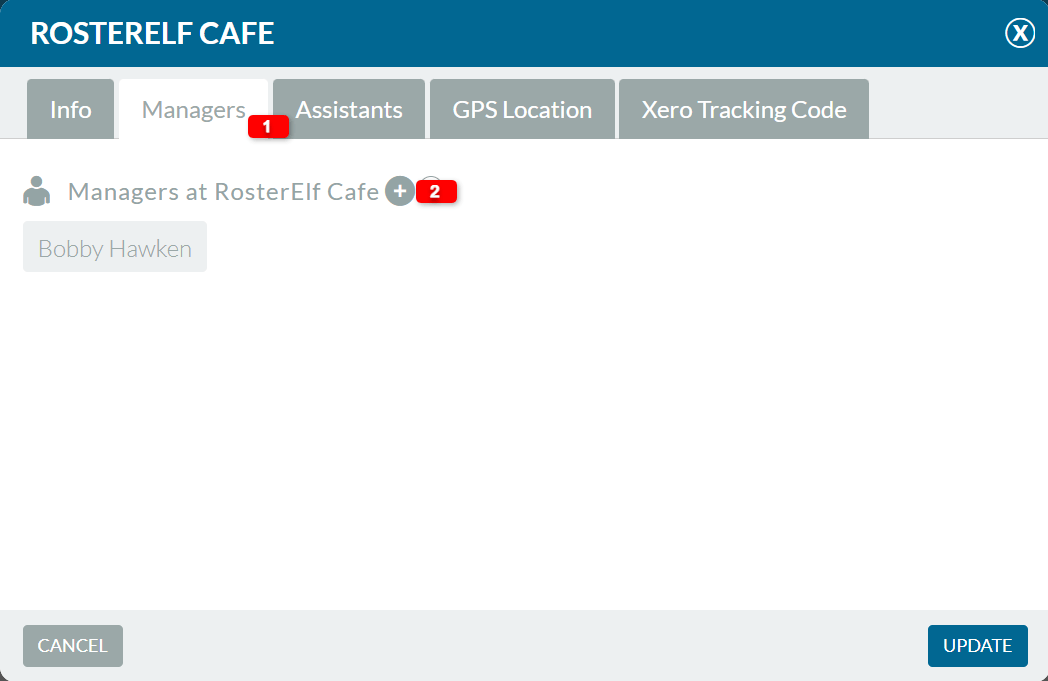 Set GPS Location
GPS locations assign the location of your site to the ClubsHR platform. GPS locations are required if you plan to have staff clock in and out from their smartphones.

If a Google map is not showing or the location is wrong, search for your address in the search bar and click Update.