This article is designed for: User Type: All Users - Employees, Admins and Managers Access: Web Browser
Alt: Requesting Leave from a Smartphone
When you request leave, your manager receives an email and smartphone notification. Once the manager responds to your request, ClubsHR will notify you of the outcome the same way.
Requesting Leave
Click on the My Calendar Tab. NOTE: Employees only have the My Calendar tab and can skip this step.
Click Request Leave

on the right-hand side of the screen.

Enter the dates

and

reason

for the leave request leave.

Click Save

.
ClubsHR will send the leave request to a manager for approval.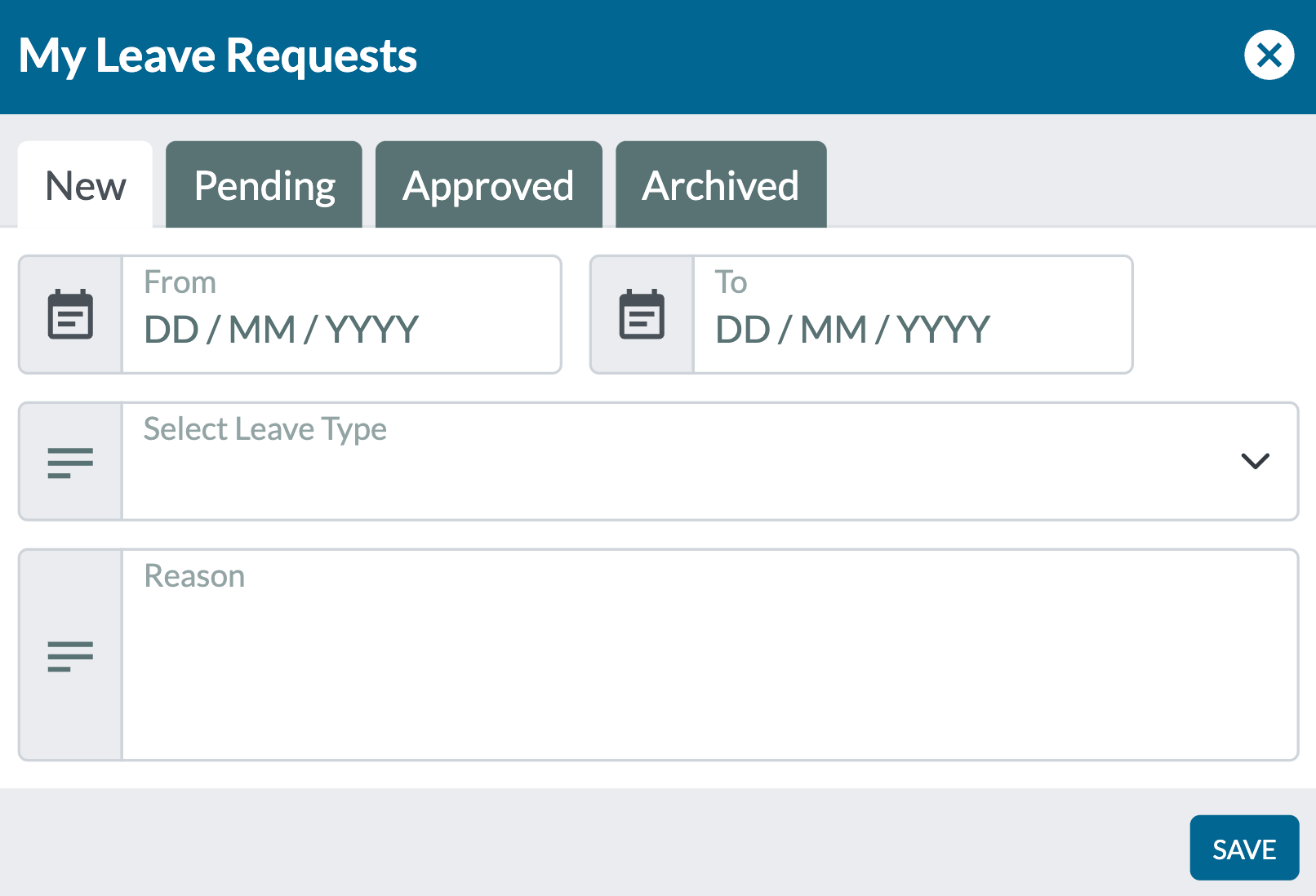 Managing and Deleting Leave Requests
There are two ways to manage your leave requests. You can find pending and approved leave in the calendar, or you can see all your leave requests including denied leave requests in the Request Leave modal.
From the Calendar
On My Calendar, find the date of the leave request you are looking for and click on it.
If its a Pending Leave or Approved Leave in the future, you can click Delete Leave to remove the leave request.




From the Request Leave Modal
As well as requesting leave from this modal, you can also manage your previously requested leave here.
Click on the Request Leave button on My Calendar.
Pending - these are requests that you have submitted that haven't been approved by management. If you want to delete your request, press the X and confirm.
Approved - Approved leave holds your leave requests that are approved by management and are still in the future. If you want to delete your request, press the X and confirm.
Archived - This will show a full list of all your leave requests that are approved or denied. It will also show leave requests that were requested but never approved or denied and have past the leave date. You cannot delete requests in the archive.