This article is designed for: User Type: Admins Access: Web Browser
Roster Settings cover settings that control various areas of day-to-day use for staff and managers across the system.
Roster Settings
1. Click the Settings tab at the top.
2. Select Roster.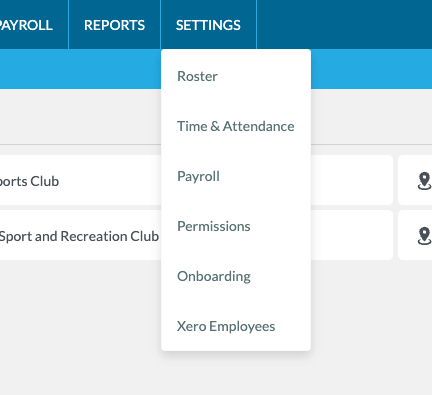 General Settings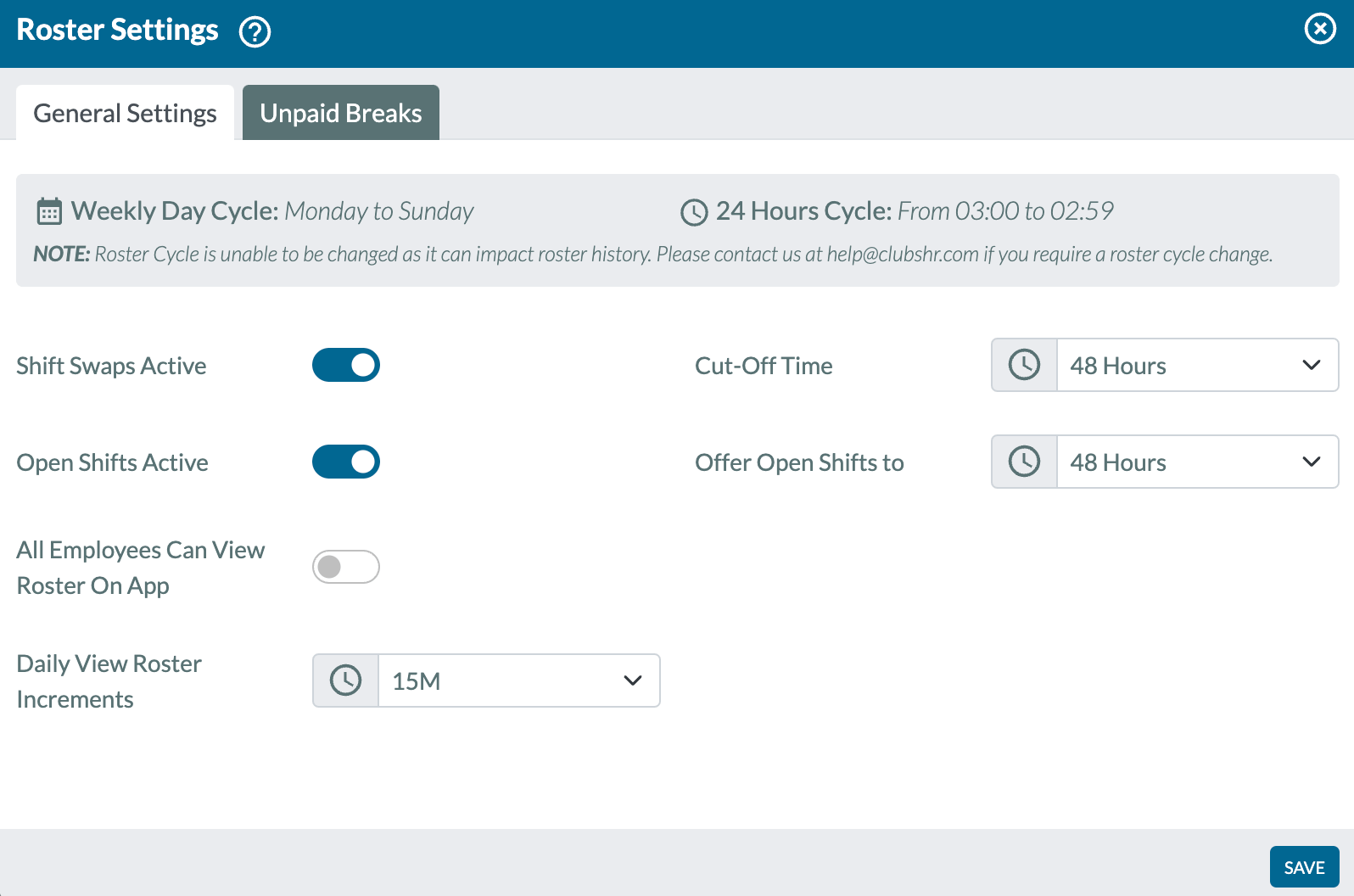 Roster Cycles
You can view your current roster cycle within the ClubsHR platform. You will need to contact customer support to update your roster cycle, as changes to your roster cycle can cause conflicts in the roster data.
Shift Swaps / Open Shifts
You can toggle the Shift Swaps Active

and

Open Shifts Active to activate/deactivate each feature.

When you deactivate Shift Swaps, the option is not visible to any staff.
When you deactivate Open Shifts, you can publish rosters with unfilled shifts, but ClubsHR will not communicate that shift to your staff. You will need to select someone and republish the roster before the shift starts to fill the shift.


You can change the cut-off time for each feature using the dropdown.

Shift Swaps: Staff will be unable to swap shifts once they fall within the selected number of hours before the start time of that shift.
Open Shifts: Managers will be unable to communicate an Open Shift when publishing a roster within the selected number of hours before the start time of that shift.
Employees Can View Roster On App
When toggling this on, staff can see the entire roster, not just their shifts.
Daily View Roster Increments
On the daily view of a roster, you can adjust a shift's start and finish time by clicking on the adjustable sliding bar. This setting increases or decreases how many minutes each increment jumps.