This article is designed for: User Type: Admins & Payroll Managers Access: Web Browser
Are you seeing an error "TrackingItemID is Required for each Timesheet Line"? This can occur when tracking codes are enabled in your Xero Settings. For our system to integrate with Xero, you will need to switch these off. Let's learn how easy this is.
1. Log in to Xero
2. Head to Payroll Settings in Xero by clicking here.
3. Scroll down to Payroll Tracking.
4. Both Employee Groups and TimeSheet Categories must be set to None.
5. Click Save.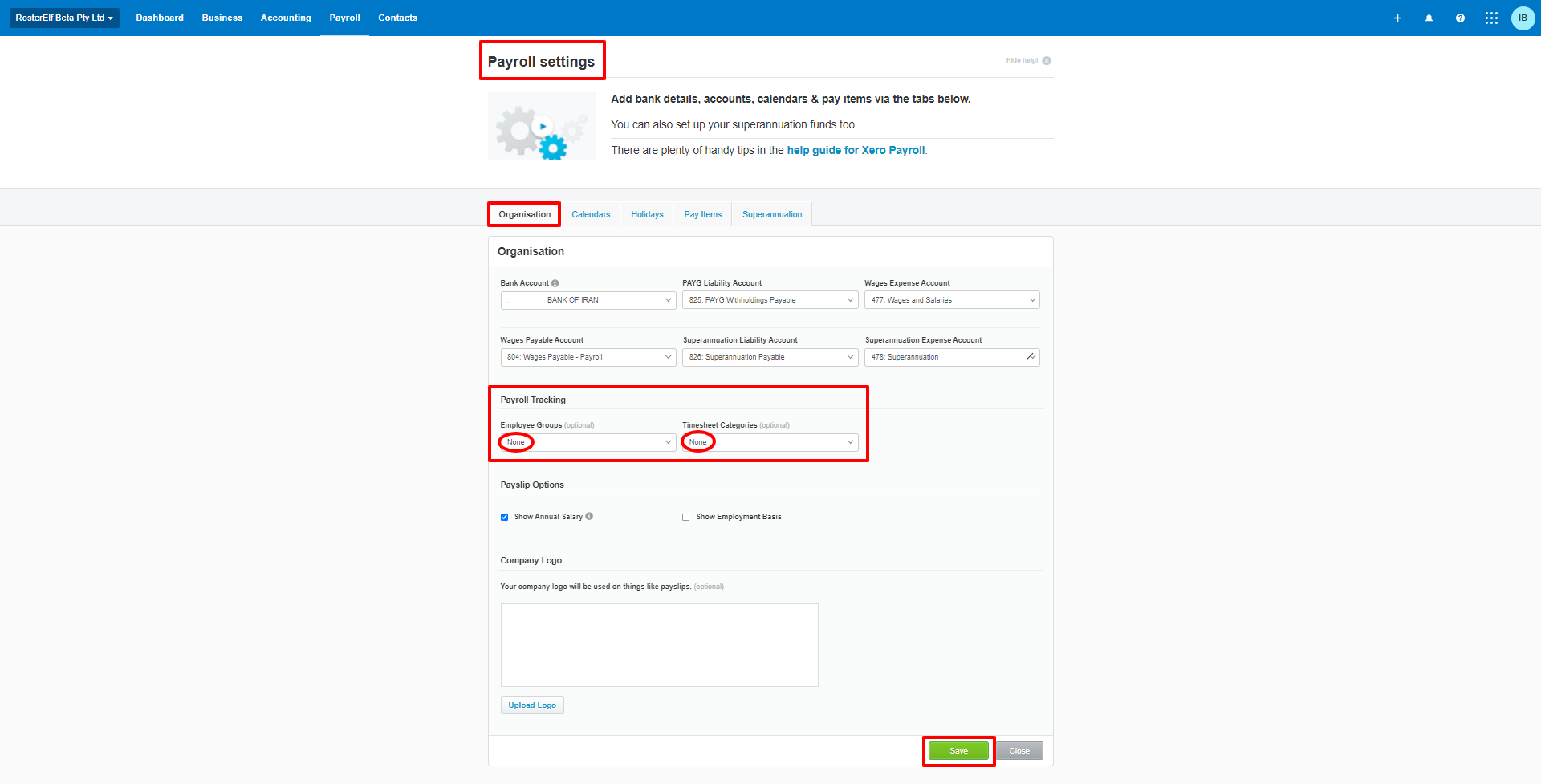 Please note that if you have multiple entities, you will need to do this for each one!
Please do not hesitate to contact us by: