This article is designed for: User Type: Admins or Managers Device: Web Browser
Even once a roster has been published and communicated to staff, you can quickly go back into ClubsHR, makes changes and re-publish.
Note: You cannot edit past rosters, only the current and future weeks.
1. Click on the Roster tab. Then, Select a Week and Select a Site you wish to update and republish.
Sites with a roster that has already been published will have a blue Published banner. Select a published roster to update by clicking on it.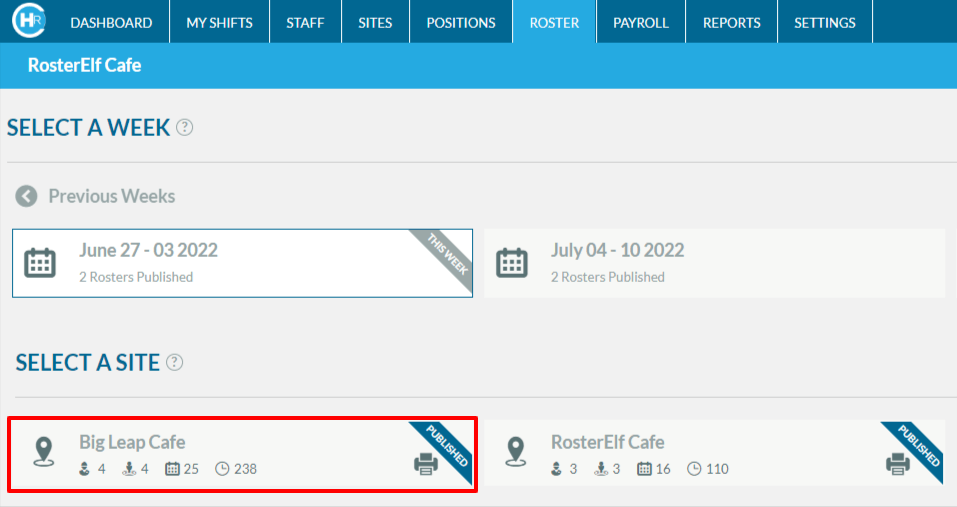 2. Make the necessary changes, including adding, adjusting, or deleting shifts. Once done, click the Publish button in the bottom right-hand corner.

3. On the review and publish screen, click the Changed Staff box under the Who to Notify options so that only staff affected by the changes will be notified.