This article is designed for: User Type: Admins Access: Web Browser
You can easily see how many shifts a staff member has done by using reports or the roster screen with staff filters.
From the Roster
To check while you are rostering, use the staff filter, along with the relevant roster period and other filters suited to your query:


Then, you can check the shift type filter, which includes a shift count:
NOTE: If your screen size is smaller, the count is removed to accommodate the various elements that need to fit on the screen, and you may need to count the shifts in view.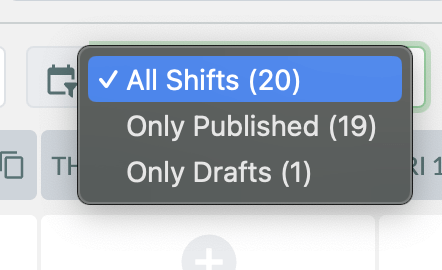 From Reports
Go to the Complete Shift report and search for the staff's name, add a date range, and select a site if you need to filter by site. You will see a list of shifts that the staff has assigned.